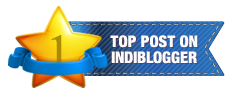 Just like any other day, Mukundan was on his way towards the office. The heavy bag with files, tiffin-box and a water bottle, dangled around his right shoulder. He reached the bus-stop and waited for the bus towards Poothotta.
Since there were very few buses running in that route, the one which came was over-crowded. Mukundan was lucky enough to have his toes firm on the footboard. The bus was moving at a high speed, on the guttered road, to give the passengers a shaking exercise in the morning. As the bus reached the Vytilla –Hub, Mukundan was able to get a seat just behind the seat reserved for ladies. As the bus started moving, Mukundan saw that guy running behind the bus. As the bus braked for him to get in, he doubtfully made his way through the front door, where the ladies stood with much difficulty. The bus was still crowded. Mukundan brushed his memories. He knew the guy. He was the same pervert who got badly beaten up by the mob for groping a middle-aged lady on her way to Infopark. Mukundan felt uneasy and curious. He had his eyes on him. As the cleaner asked him to move backwards, he waded through the ladies and stood between them. As more and more ladies boarded, and the jerking movement of the bus made him feel heaven. The ladies ignored the so called
accidental
touches. The conductor, who had seen many guys like him, made him to move backwards again and finally he stood just beside, where Mukundan was seated. The moment the guy was about to grope the lady standing in front of him, Mukundan shouted at the guy. The lady turned and stared angrily at Mukundan. As nothing happened, the guy shouted back at Mukundan and called him a psychopath. The whole bus got silent for a while. Some ladies who stood near Mukundan scorned and shunned away. Now the song from the radio was much audible.
Mukundan felt cold and insulted. As he and God were the only witnesses. The guy got down at the next stop. On that day Mukundan understood one thing, that why in the movies, the cops arrive only after the culprit commits the crime and never prevent it from happening. In fact the cops would have been more intelligent than Mukundan...
Lesson:- Never try to be too humane unless and until it is demanded.