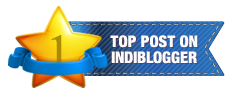 When I Start Advising,
Call Me A Philosopher They,
Then I Rely On Substantiating,
& They Call Me An Argumentative.
Not Understanding Is Imprudence,
Then How Understanding

Is To Overhear?
Leaving Before Time Is Lack Of Dedication,
But Stretching Late Is Unproductiveness.
Not Expressing Is Lack Of Romanticism,
But Then Expressing Is Being A Bit Too Blunt,
Thinking Like Others Is Just Like Being Usual,
But Thinking Differently, They Call You Nutter!
(Linking this to
Ultimate Blog Challenge
)